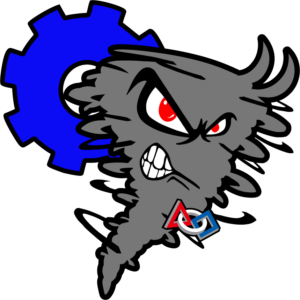 TRENTON's AWARD WINNING ROBOTICS PROGRAM
"FIRST isn't just robots. It teaches you life skills you can't get anywhere else"
The Trenton TorqueNados are proud to be Trenton's premier competitive robotics program. With two teams, FRC5090 for high school students and FTC21363 for middle school students, students start learning the concepts needed for success in the adult world as early as 6th Grade. Across the teams, the program has seen nearly 100 students, teaching invaluable life skills ontop of the skills needed to run a robotics team.
FRC5090 – The Trenton TorqueNados holds many accomplishments, with some of the most notable being reciving the prestigious 2016 Chairman's, Winning their division at the FIRST in Michigan State Championship, and winning the 2022 FIRST in Michigan State Championship. They have also won many awards for creativity, excellence, engineering, and much more.
FTC21363 is proud to be entering its second year of competition in the FIRST Tech Challenge program. In its rookie year, they were proud to proceed to the Event Finals at the 2022 FTC Bedford event, and to proceed onto the FIRST in Michigan FTC State Championship.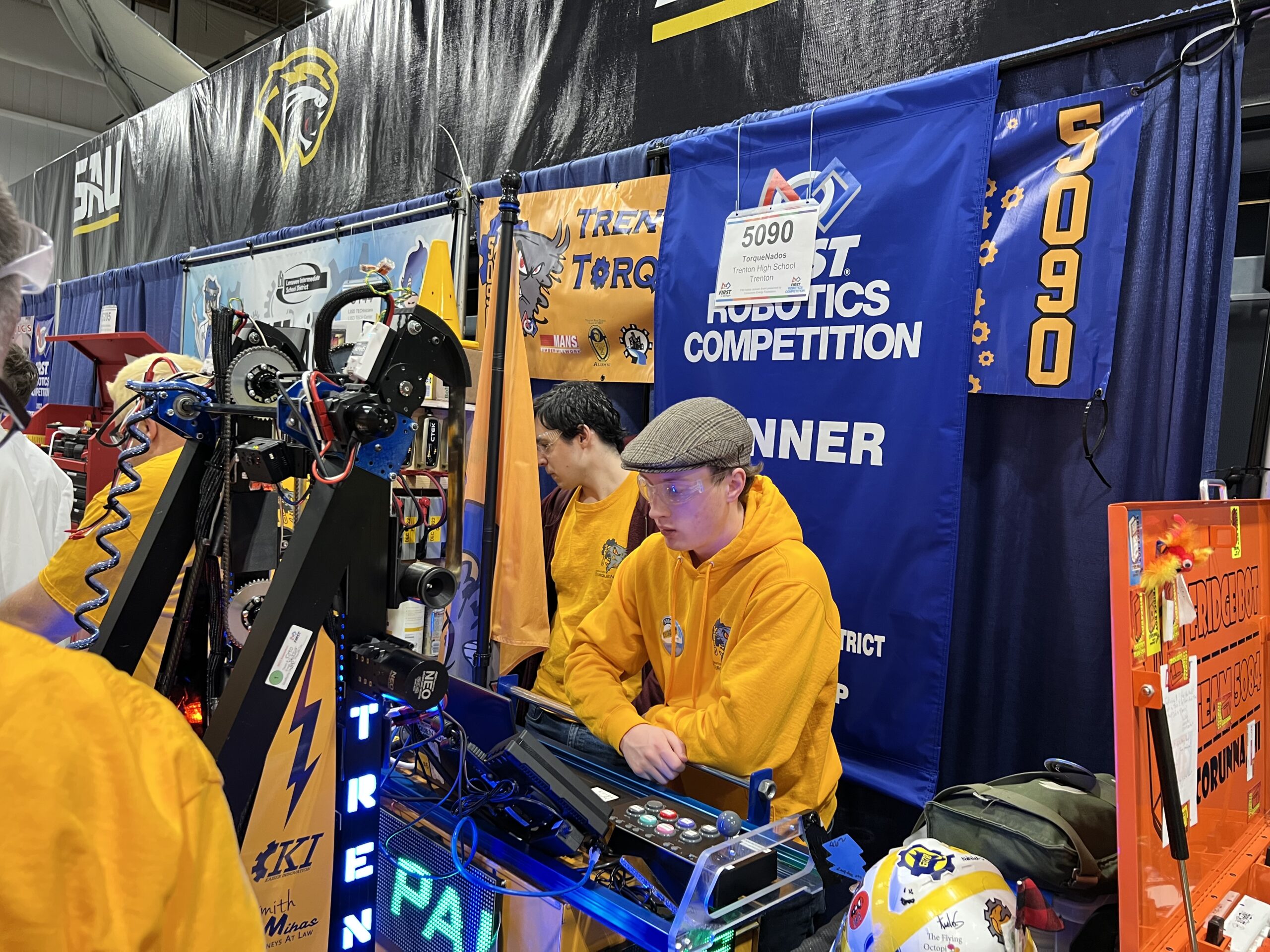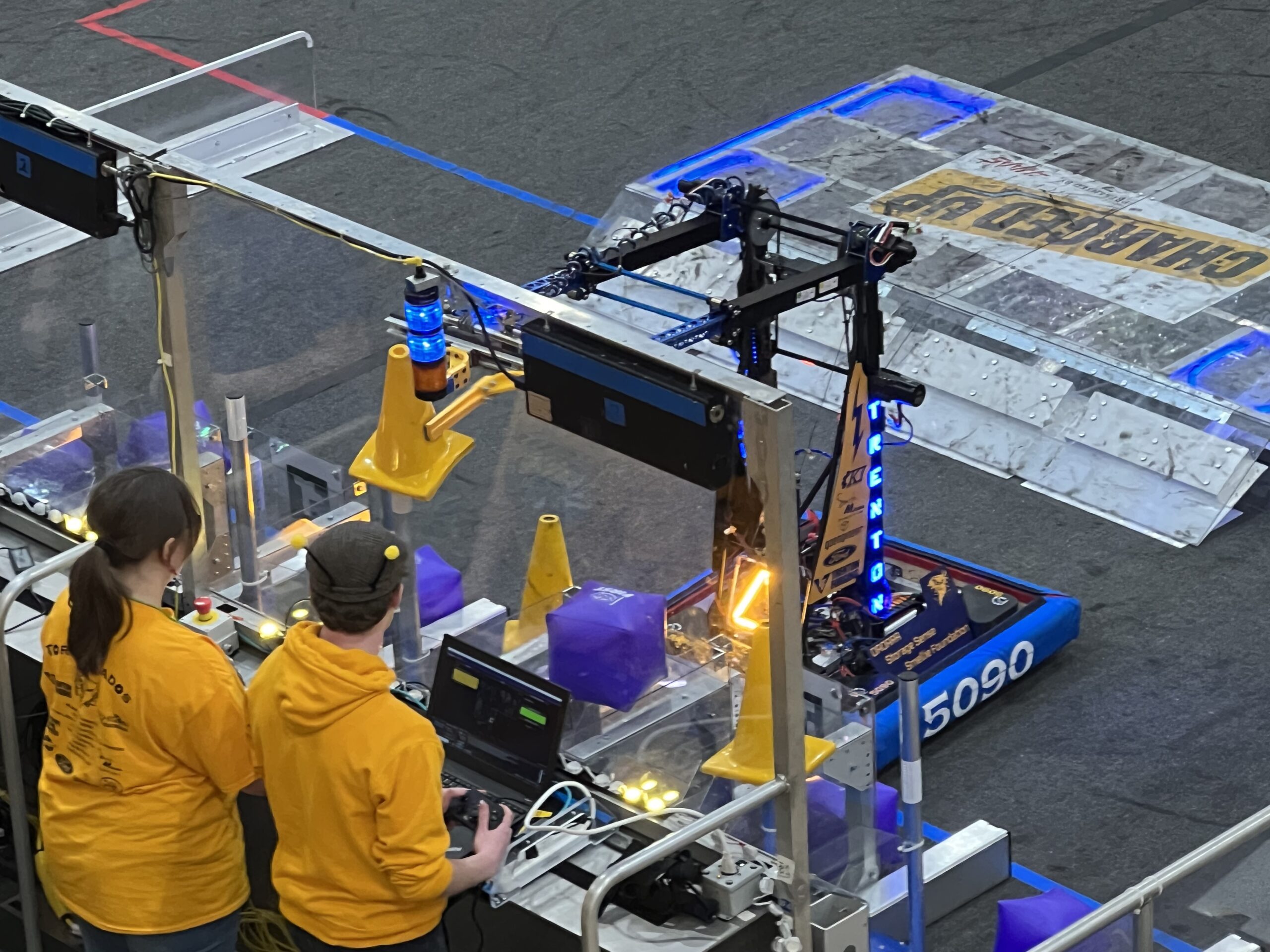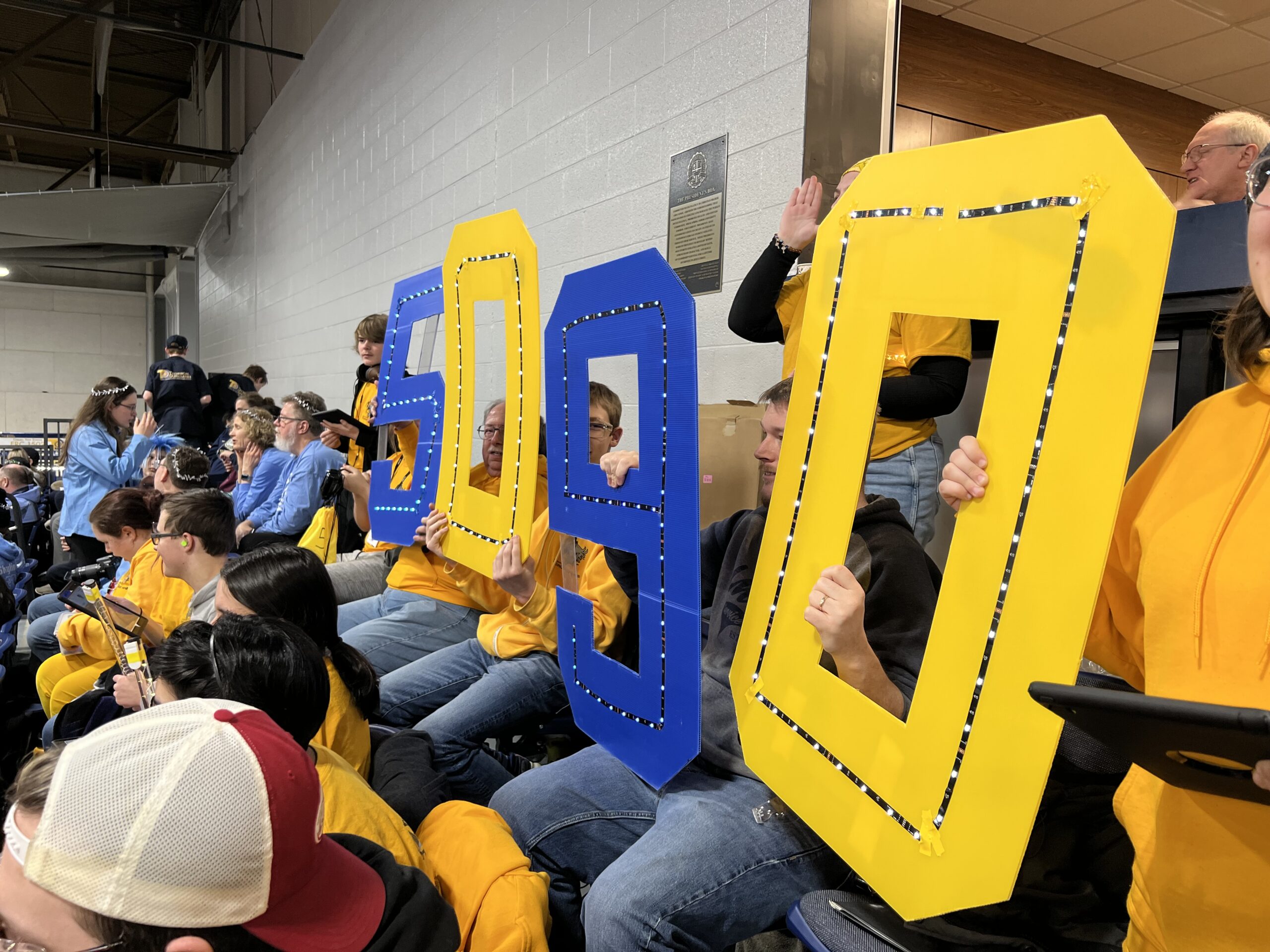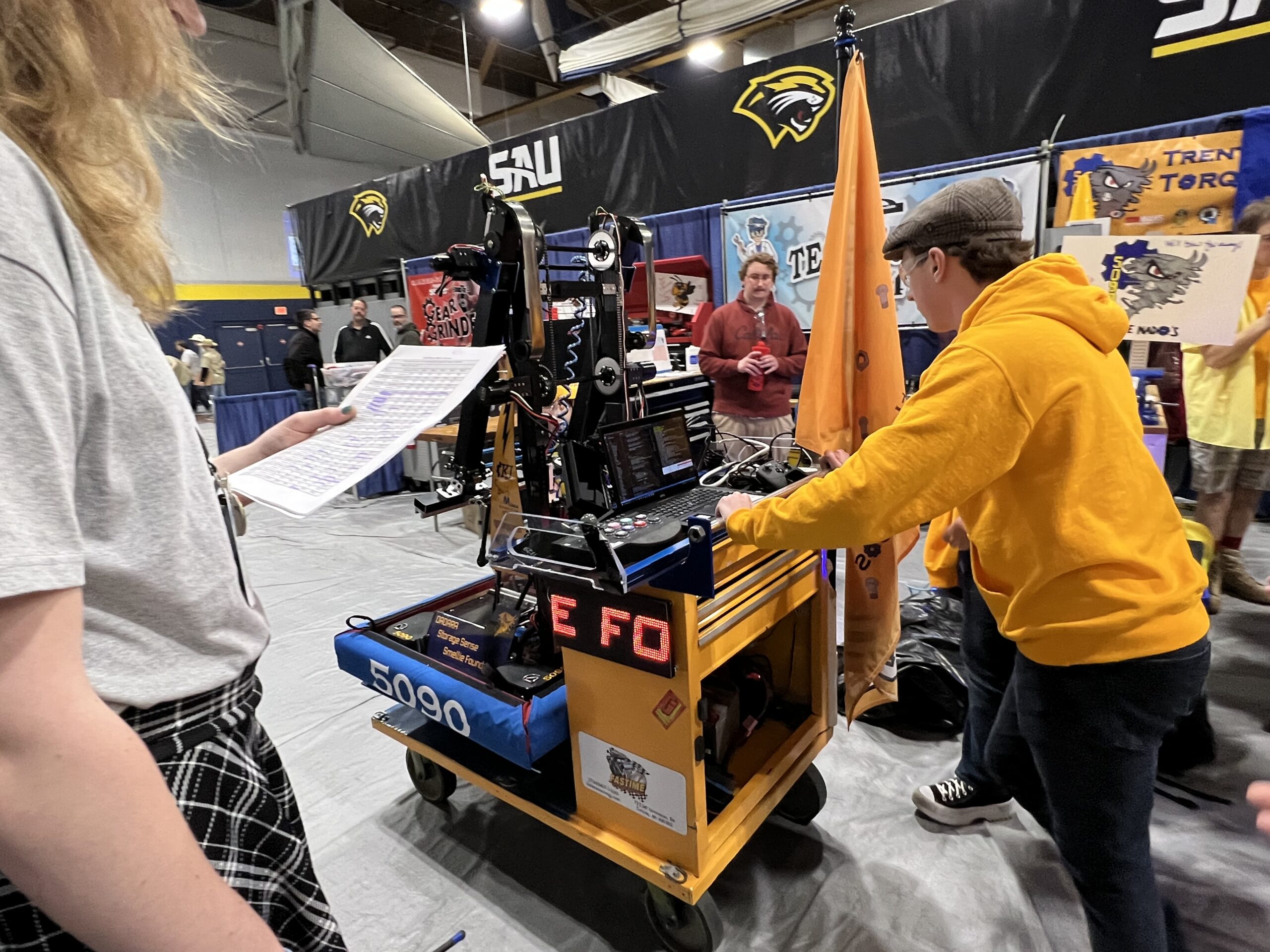 Our teams give students the opportunity to learn many skills- whether it be electrical, mechanical, engineering, design, programming, web/app development, marketing, or fundraising, every student gets the opportunity to find what their best at, and to learn more about any facet of the team. 
On top of that, every student in our program learns invaluable life skills, whether it be how to talk to businesses, how to talk to judges, how to write formally, or so much more, each student comes away  from the team more prepared for life
The Trenton TorqueNados rely on our sponsors to help fund our teams. Our teams are entirely self-funded, only with help from grantors and sponsors. Sponsoring the Trenton TorqueNados means an investment in your community, and in STEM education. For more information on sponsorship, see the sponsor information page.